HATCHLING BOX TURTLE
5/17/20
This little guy showed up in our lawn while I was mowing today. It's a hatchling Box Turtle.
The markings are rather plain, as typical for a Box Turtle (Terrapene carolina carolina). The carapace is brown, fairly flat, with knobs down the spine. The belly (plastron) is tan, as is the underside of the carapace. His legs are scaly, with strong claws. The legs and face are brown, and his eyes are jet black.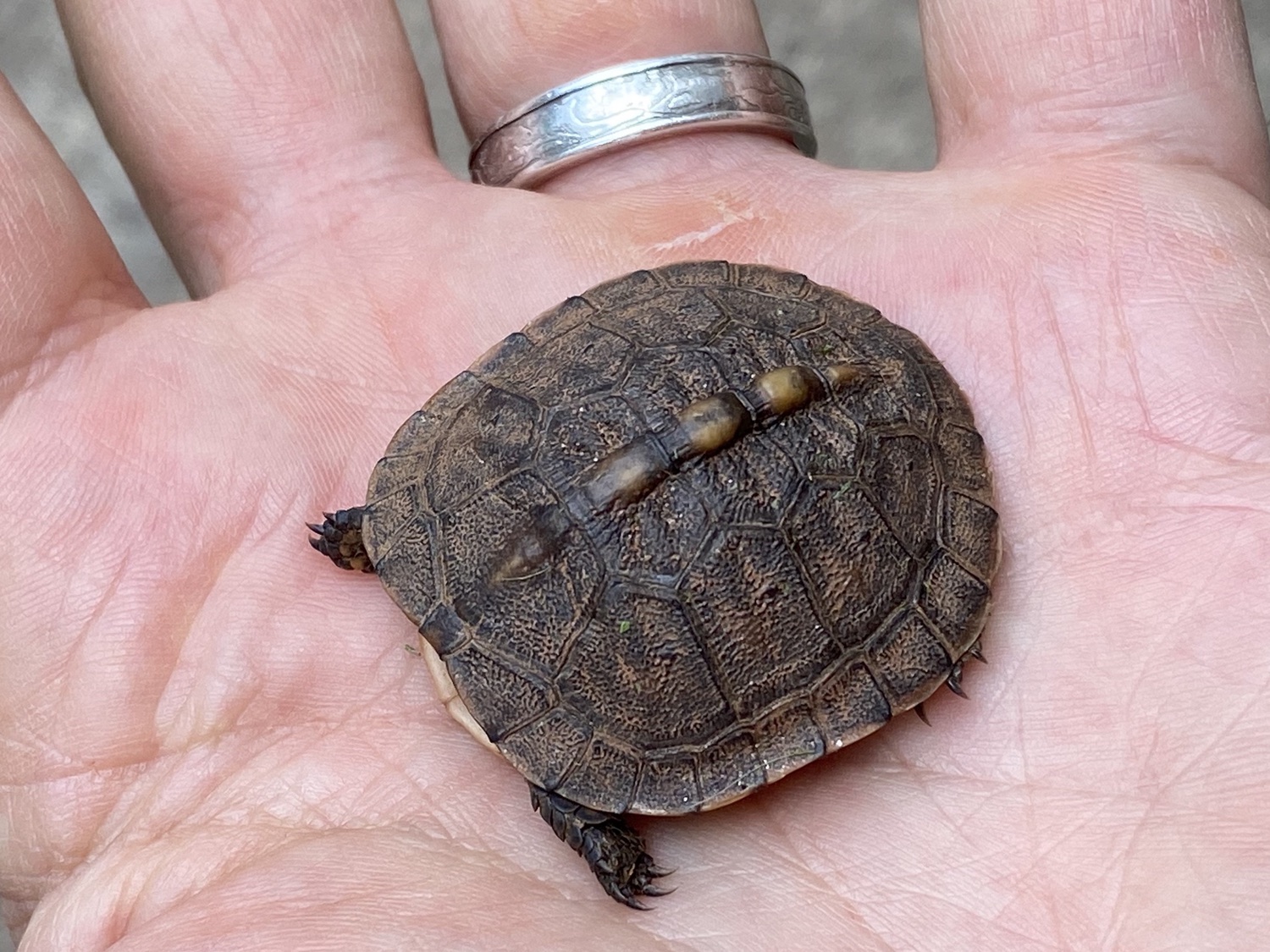 In an hour, he never stuck his head out more than this.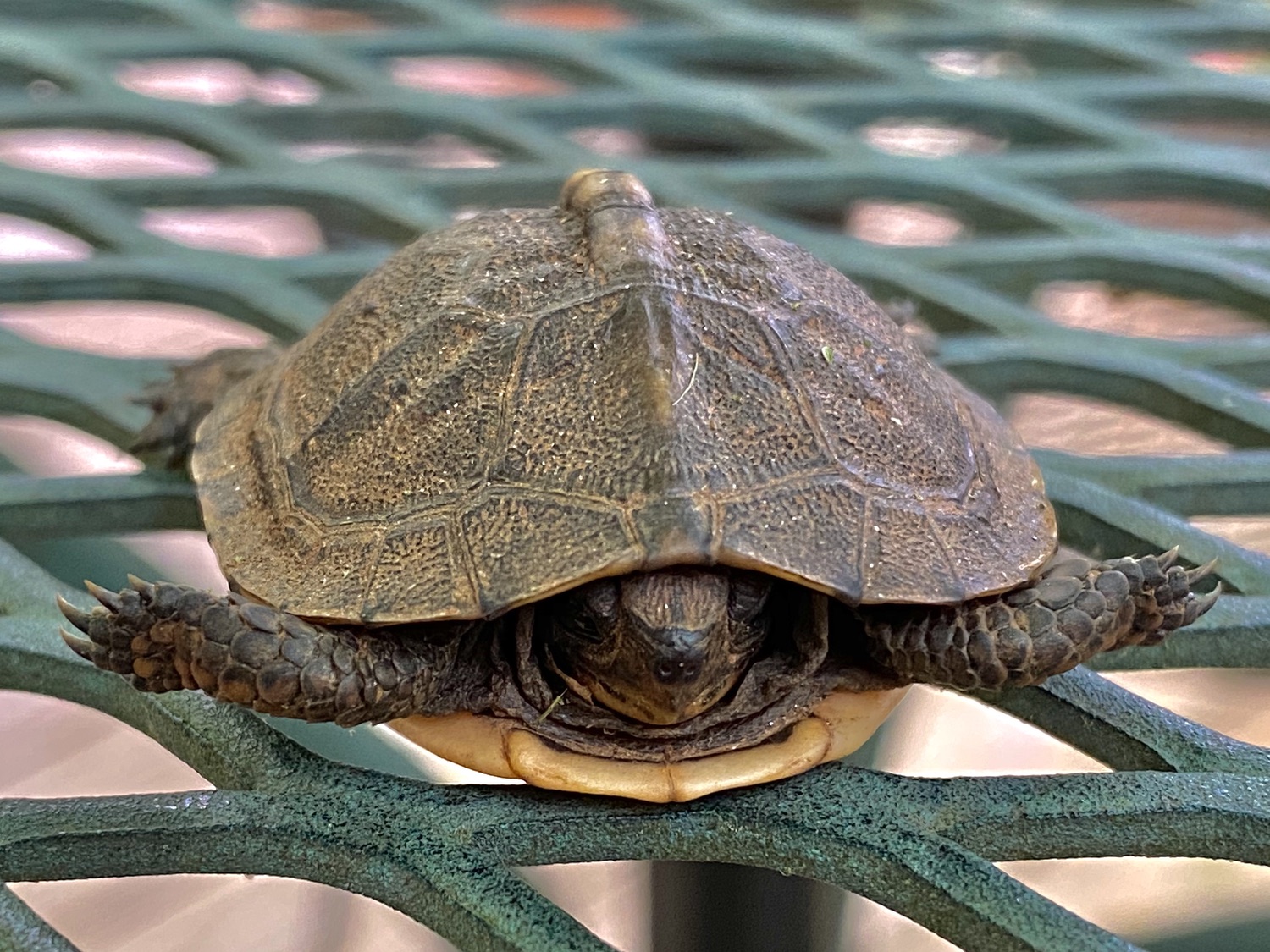 I let him loose in our fern garden, and twenty minutes later, he was out and ready to find some bugs.